Torn or damaged screens, panels, bad bracing, rusty hinges on your doors, new door closer, or rusty and broken screws, we can take care of all your screen room repair and maintenance issues including screen enclosure cleaning.
You can also call us for a completely new screen enclosure.
We will be happy to come out and provide a quote on replacing your old worn out one or installing a new one if you've never had one. Our screen enclosure installers are licensed and insured and only use the highest quality of products. All of the screen enclosures are engineered and constructed to meet or exceed the Brevard County Building Code specifications.
Go from White to Bronze!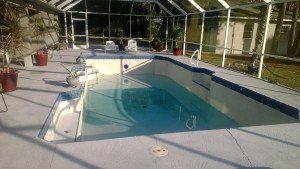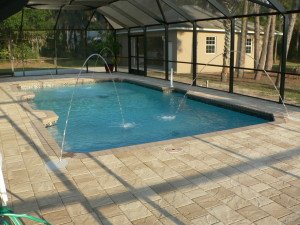 Call us today for a free, no obligations quote on your new enclosure.
Custom Pool Renovations Inc
4651 Babcock St. NE unit 18 Suite 102
Palm Bay Fl. 32905
(321) 634-4606
"Let CPR Bring Your Pool Back To Life"